Shepherd's Men to run from NYC to Atlanta for veterans | News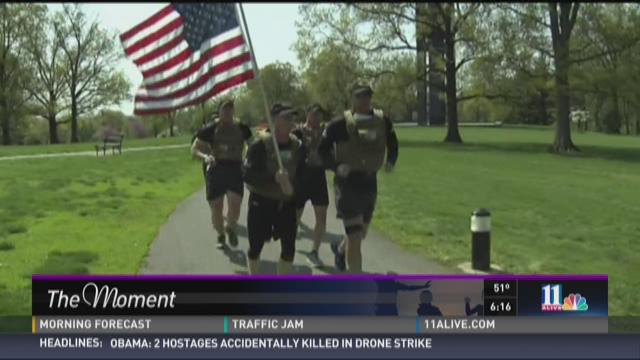 ATLANTA -- "It's a brotherhood."
The Shepherd's Men have been to war and all have come back changed, some damaged.
Staff Sergeant Jarrad Turner was a combat medic who was seriously injured in a rocket propelled grenade attack. He was thrown from a guard tower and suffered not only bodily injury, but a traumatic brain injury.
"I started noticing that my memory wasn't so good. I had issues with light sensitivity, had a lot of headaches," he said.
It was at the Shepherd Center, in the Share Military Initiative program, that Turner says he was healed, more than healed.
"Shepherd Share Military Initiative has saved my life," he said.
Turner's physical injuries, his brain injury, his post traumatic stress disorder were all treated at Share at Shepherd. It's among a handful of programs across the country.
The Shepherd Center's Share Medical Director Dr. Andrew Dennison says, "We treat the whole person. We're look at the psychological issues but we're also looking at the physical issues that can be distracting and disturbing."
"If you want to see PTSD, if you want to see TBI, this is what it looks like, for crying out loud. This is it."
The intensive program helps war veterans heal, in all ways. But there is another way -- being together, training.
"Everybody has injuries. That's just the name of the game. The nature of the beast if you will is we push through it. We push through adversity. This is what the run is about."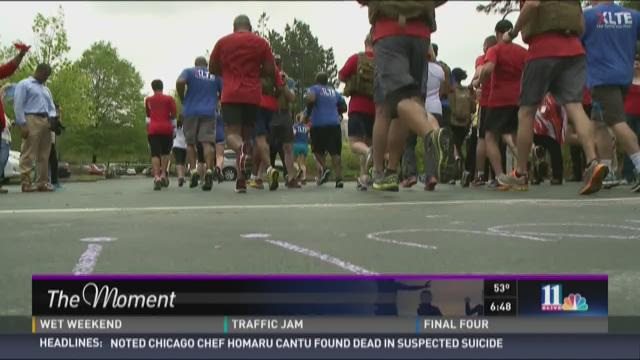 Last year, Shepherd's Men ran 684 miles from The Shepherd Center to the Marine Corps War Memorial in Arlington, Va. This year, it's 911 miles.
"We are going to run New York City to Atlanta with our ballistics vests on which weigh roughly 22 pounds to represent the burdens service members go through when they come back home," Turner said.
The Shepherd's Men are trying to raise $250,000 for Share at Shepherd -- enough to pay for the program for two months.
"Everybody's got to do 13 miles, or half a marathon, for eight and a half days," Turner said.
Home from the war, they are still saying yes to a need, selflessly pushing through pain -- to help others.
Turner says, "We're proud men and women who stood up when everyone else said no and said we'll go ahead and do whatever the country tells us what to do when we needed to do it. That's it. Even though you don't wear the uniform anymore, you still wear it in your heart."
The men started their journey Sunday. As they passed through Washington, D.C. this week, they met Rep. Barry Loudermilk (R-Ga.), who joined them for a portion of the day's run. Rep. Loudermilk spoke about the Shepherd's Men on the House floor.
They also met U.S. Senators Johnny Isakson and David Perdue in the nation's capital.
To help the Shepherd's Men, click here.
To learn more at the Share Military Initiative at the Shepherd Center, click here.