Police: Buckhead home invasions may be related | News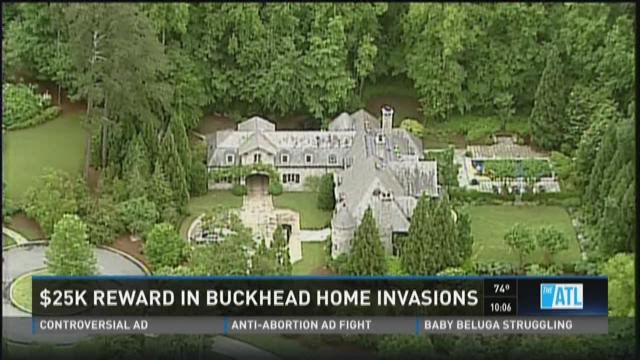 ATLANTA -- Atlanta Police are investigating the possibility that two recent Buckhead home invasions are related.
The first break-in happened Jan. 31 at a house on Paces Ridge Road. The second occurred May 25 in the 3700 block of Paces Ridge Road, near Mount Paran Road.
In both instances, gunmen forced the homeowners to take cash out of an ATM, then stole jewelry and other valuables.
Atlanta Police spokeswoman Kim Jones said in the May incident, the men got into the house through an unlocked door. Two adults and three school-age children were inside the house at the time. One suspect took the homeowner to a nearby ATM and forced him to withdraw $200. The two suspects also stole jewelry from the home, according to Jones,
The men have not been caught. The homeowner told police he recognized at least one of the suspects, and also claimed the suspects threatened to return in the morning for more money.
The victims in the May break-in described the suspects as black men, one between 6 feet and 6 feet 3 inches tall, the other between 5 feet 8 inches and 5 feet 10 inches tall.
Police are now offering a $25,000 reward for information in these cases.