Fear and frustration in Buckhead after four home invasions | News
ATLANTA-- Katy Romano and her daughter Sophia know all about the recent home invasions in Buckhead. It has dominated many of the conversations of residents around the area, especially given that the suspects are still at large and increasingly brazen.
"There a mix of emotions. Fear. Frustration. Anger. Its frightening.", said Katy Romano.
Police admit the incidents are all similar: two armed men violently break into homes with entire families inside.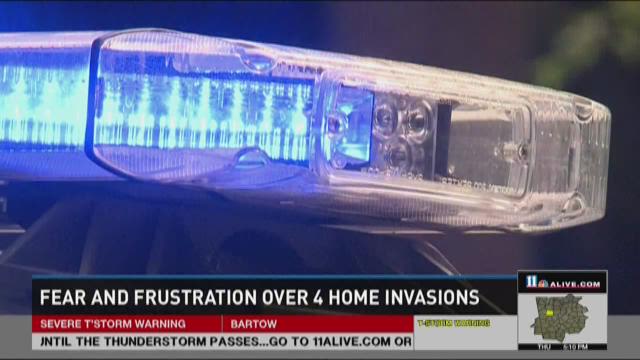 "To know they're willing to terrorize not just adults but children is really scary," said Sophia Romano.
The first crime happened January 31 on Randall Mill Rd. Then on May 25, there was a home invasion on Paces Ridge Road at a $3 million mansion.
Roswell police responded to the same scenario on June 18 at a home on Annie Cook Way. The latest crime was committed early Sunday morning, June 21, at a home on Blackland Road.
Police say they're playing this one close to the vest to protect the integrity of their investigation.
"I can't get into specifics but I can assure the people in the community that we have a dedicated team, highly trained team to look into these cases and bring them to a conclusion," said Sgt. Greg Lyon with Atlanta Police.
Neighbors shared a flyer with 11Alive's Duffie Dixon that they received. It is signed by the Chief of Police. It says the department "is aggressive investing these incidents" then goes on to explain what Crimestoppers is and how to call if residents have any information to share with police.
That is little comfort to those who live and have friends in the neighborhoods targeted so far.
They are convinced the gunmen will strike again.
"We deserve to know what's happening. I feel like they are withholding information from us. It's affecting our families and our children," said Katy Romano.