Mystery illness in Buckhead blamed on parasite | News
ATLANTA -- A Buckhead doctor is seeing case after case of a strange illness come into his office. All patients have the same symptoms -- a terrible stomach bug, debilitating them for weeks at a time.
The mystery sickness began spreading in June. In some cases, doctors have narrowed it down to a treatable parasite.
But one question remains -- where did it start?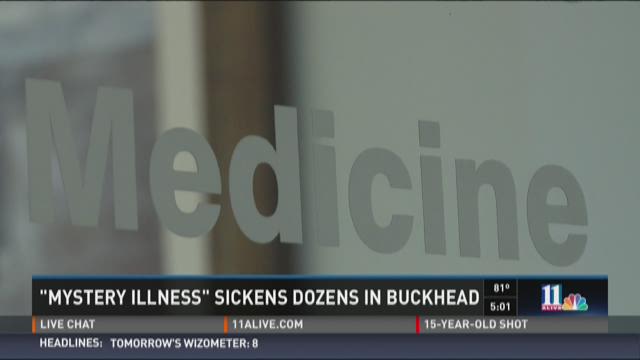 That's what Ashley Gelber wants to know. She lives near Chastain Park, and she and two neighbors came down with the illness back in June. Gelber is still sick, and dozens in her community are dealing with the same symptoms.
"Imagine having the stomach flu and you think after a few days you won't live through it," she said. "Imagine that for a month. People have commented they have never felt this bad."
Gelber's doctor says the parasite behind the symptoms is called cystoisosporiasis. It can be treated with an antibiotic.
The parasite comes from contaminated food or water sources. 11Alive News reached out to Atlanta Watershed Management about the possibility of cystoisosporiasis being in the water.
The department responded with a statement:
At this time, there are no indications that this stems from our system. Our treatment process is about six times more efficient for removing bacteria than mandated by federal law. Of course, we take all threats to the drinking water system seriously and conduct regular testing throughout the distribution system to assess the potential for the presence of bacteria.
Since the story first aired on 11Alive, we heard from many people across the metro area who said they'd been sick with similar symptoms: nausea, vomiting, fatigue -- an overwhelming sickness that won't go away.
Dr. Agnes Kovacs said that she's seen three patients complaining of those symptoms this week alone. She said that as many of 30 percent of all the patients who have visited Perimeter Clinic in Buckhead have had the illness.
Kovacs said that the illness won't go away on its own; a patient must be prescribed antibiotics.


LIVE CHAT: 11Alive medical correspondent Dr. Sujatha Reddy joined us for a live chat to answer your questions. Click here to read.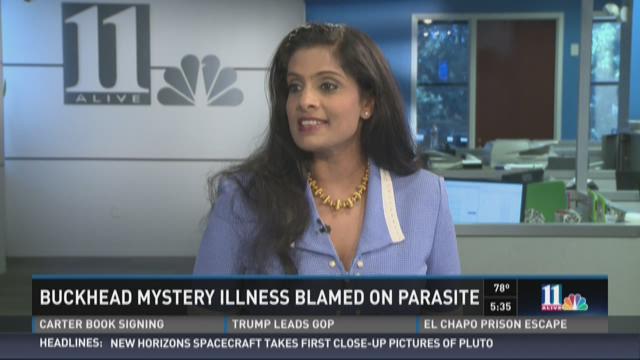 RELATED | Day in Pictures