Health officials continue to track cause of mystery illness | News
ATLANTA -- State and county health officials continue to investigate an illness that may have sickened more than 100 people.
The Fulton County Department of Health and Wellness and the Georgia Department of Public Health are continuing to gather information on the abdominal illness.
Last week, doctors in Buckhead said they had treated dozens of patients who may have been stricken with a parasite called cystoisosporiasis.
As of Tuesday, 100 people had responded to the health department's request to complete a survey, according to Fulton County health officials.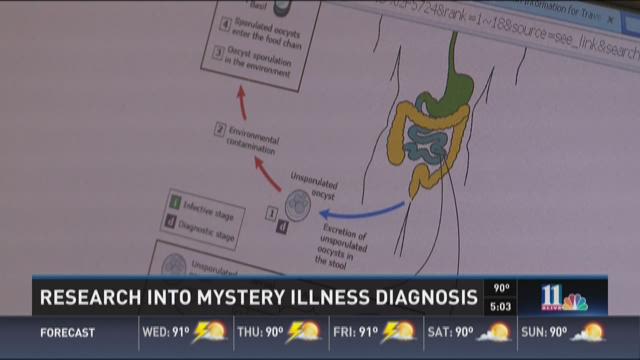 Cystoisosporiasis infects people through contaminated food or water. Past outbreaks have been associated with salad mix, fresh herbs (cilantro and basil) and berries, according to health officials. Salads can become infected through contaminated water.
The illness causes diarrhea and several abdominal cramping that can last for several weeks.
Anyone who believes they may have become sick after eating at a particular restaurant is asked to call 866-782-4584.
PHOTOS | Fascinating new science discoveries