Arrest made in fatal Buckhead shooting | News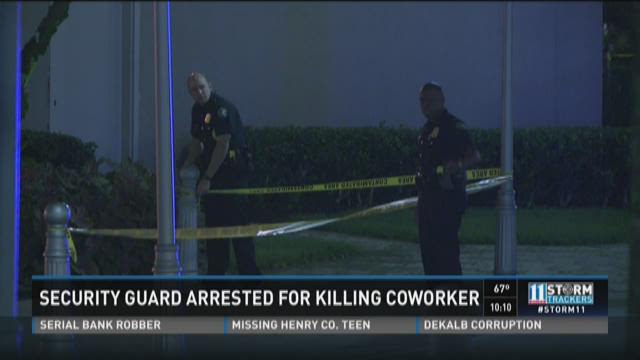 ATLANTA (WXIA) -- An overnight shooting in Buckhead between co-workers left one man dead and the second one behind bars.
The victim was shot multiple times, but what was most surprising for others who work in the building was that the shooting involved two men who are paid to help keep them safe.
The building was surrounded by police investigating the shooting death of security guard Emmanuel Nwankwo.
"Upon arrival, they did, in fact, find a male deceased on scene, and another individual we have detained on scene in the back of a car," said Atlanta Police Lt. Charles Hampton. 
Investigators say Dexter Harper, a fellow guard, was the person pulling the trigger.
"We're not sure right now what the motive was," Hampton said. "We've been told there may be some type of verbal argument that escalated into the gunfire."
The incident was alarming for many who work in the building.
"This is nuts," said one worker. "I've been at this 31 years, and never had anything like this."
One man said that seeing the crime scene tape at his workplace, he wants to take proactive measures.
"I'm going to get a gun," he said. "I'm tired of all this."
But in a neighboring building, security guard Ronald Harrison says he does not know the victim or suspect, but says he feels safe while he is working – even though he is not armed.
"You've got about five or six security companies here," Harrison said. "We have regular police patrol and our part we have cameras throughout our garages, so I feel safe."
This 20-year veteran says the most he typically has to deal with are car break-ins.
"We're just observers, ma'am. That's all we do," he said. "We report, and observe. We're not throwing our bodies in front of nobody. They told us if there is violence just to walk away."
Harper is charged with murder. Police say they did recover a weapon from the scene, but they have not said yet if the victim had a gun. 11Alive News has requested surveillance video from inside and outside the building.
Harper's first appearance in court will be 11 a.m. Friday.