Local communities learn to fight back against child sex traffickers | News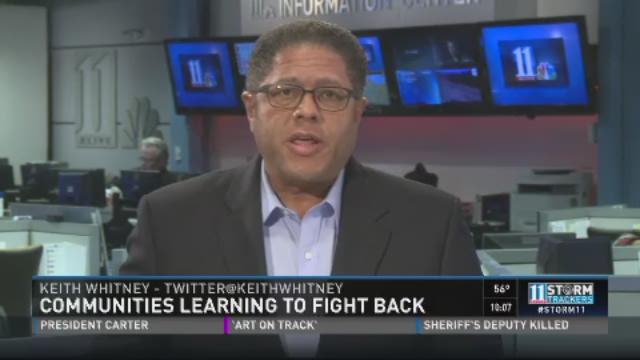 ATLANTA -- The statistics are truly frightening.
Hundreds of young girls are exploited for sex by thousands of men each month. And that's just here in Georgia.
But communities are learning how to fight back. Out of necessity. The business of prostitution is brutal. And it is booming. In fact, experts say sex trafficking is a $300 million industry in Georgia.
When DeKalb County police heard that two underage girls were being used as prostitutes in a local apartment complex, they brought in the swat team. They had to. Pimps don't give up easily. That's why it's so hard for their young victims to escape.
"These predators don't have a type," said Jeanita Demchak. "It's just a young lady or man that they feel that is easily persuaded."
Demchak should know. When she was a college student, she was like many of the young girls who take a chance to earn some money on the street. That was until a pimp kidnapped her to work as a sex slave in South America.
"I thought I was in control I thought I was doing what was easy," she said. "And when I got to that point where I was powerless, that's when the reality hit that I had made a lot of dumb decisions up to this point. And now, how can I make it out alive."
She was one of the lucky ones, because she got away. She told her story Sunday to the community at Ahavath Achim Synagugue in Buckhead.
The good news is that Georgia has become much more aggressive in fighting human trafficking, making many high profile arrests in recent weeks, thanks to tougher laws.
"We actually have other states in the nation that are now copying our safety net system. which is who takes care of the victims," said State Senator Renee Unterman. "(They're) also copying our laws. So, that's very indicative of how much the state of Georgia has invested in this issue."
Unterman says Georgia has gone from a D-rating to a B-plus in cracking down on sex predators. And part of the progress is due to simple meetings like this, where the GBI literally recruits neighbors to watch for signs of the underground sex trade.
Because it can happen anywhere.
"It's our experience that the more training that we do, the more public appearances that we make in this, then there are more leads generated that come to our attention," said Bureau Director Vernon Keenan.