Naked escorts chase gunmen through Buckhead hotel | News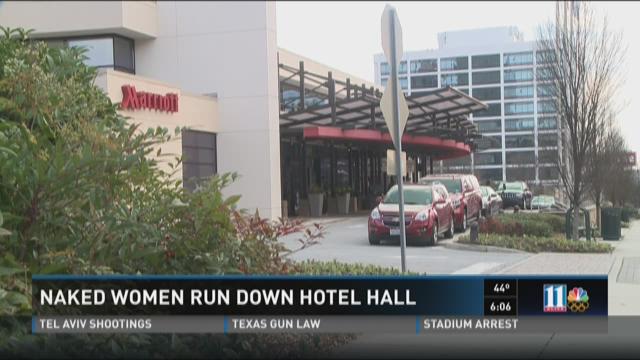 ATLANTA -- A bizarre turn of events ended with two naked escorts chasing gunmen through a Buckhead hotel Saturday.
11Alive has learned that the men posed as potential clients and one of the men talked prices with the women for about 10 minutes inside their hotel room.
He was on his way out of the room when police said another man with a gun barged in and held the women at gunpoint.
This happened around 10 a.m. at the Atlanta Marriott Buckhead across from Lenox Mall.
According to police, the two suspects had one gun between them and passed it back and forth while the other would search through the women's belongings.
In all, the two men stole more than $3,600 dollars from the women.
Police said one of the women was already naked and the gunmen made the other woman disrobe.
The two left the room and the women chased after them but stopped once they reached the stairs.
A hotel guest called 911 when they saw the two naked victims running down the hallway.
Surveillance video captures the men running into a parking garage at Lenox Mall but police said the quality wasn't good enough to identify the men.
Hotel security is looking through their surveillance.
The victims described the men as two black males - one wearing all black with a black scarf and the other wearing a red shirt and grey pants.
In other news